Experienced Hollywood Stunt Coordinator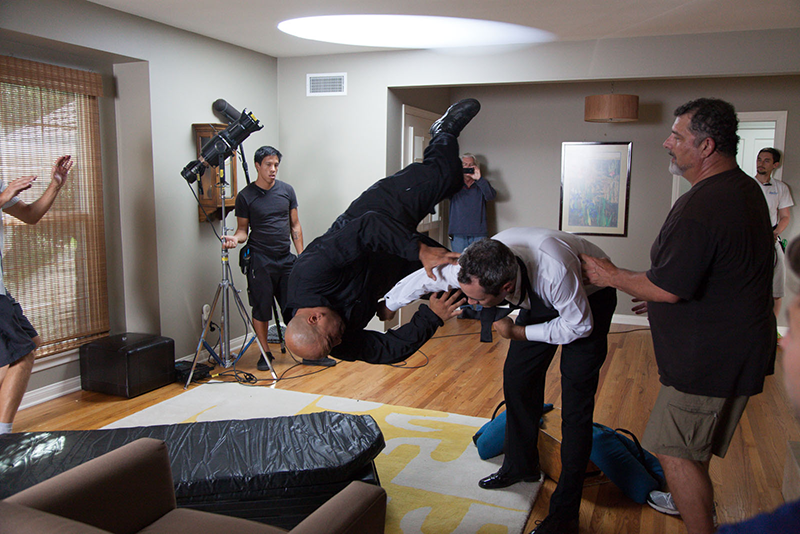 I've designed death by fire, gunfire and metal chains. I helped Jamie Fox walk on the ceiling. I choreographed action scenes to be shot with head-mounted Go-Pro cameras. I work hand-in-hand with large and small productions alike, ensuring memorable action sequences that meet budgets and exceed expectations.
I have the experience and contacts to help new and experienced filmmakers alike realize their vision with seamless and powerful action design and management. Contact me today to discuss your next film or television production.
It was an absolute pleasure working with you and your team. You are simply the BEST. You were truly a joy to work with.
Carl has a gentle yet firm demeanor, backed up by an amazing knowledge of the business. He and his stunt teams make me feel safe on set. He is the first person we call when we need somebody to get towed behind a car with chains attached to their ankles!!!
I have had the pleasure of working with Carl on a number of things since we first met. On a small horror/thriller I wrote and directed called Come Back to Me, Carl brought all his many years of knowledge and skill as a Stunt Coordinator to the set. Given our very tight shoot schedule Carl brought passion and innovation to the set pieces and also provided a stellar cast of stunt men/women and doubles. On a series I made called Cleaners for Sony's digital network Crackle, I hired Carl to play a pivotal role as the head of a small crime operation. I learned on my first film what a great actor Carl was and and I wrote this role specifically for him. Again, he brought charm and calm to a hectic set, smashed the role out of the ball park, and did all his own stunts as well. I cannot recommend Carl highly enough as Stunt Coordinator, actor or both! He is a joy to have on set, talented as hell and an all round great guy!

Paul Leyden,

Jackknife Productions Inc. +1 (323) 449 4424
Hello Carl! Thank you so much for your email. It was my honor working with you. You are extraordinary and I really enjoy working with you. We will work together soon. I'm sure of it. Until then, take care! Thank you again … Juan

Juan M.R. Luna,

American Film Productions, +1 (323) 380 5508
Thanks Carl, honestly it was a real pleasure working with you. You helped making my first action movie worth shooting and the fun I knew it always would be. I will definitely let you know the next time that I need any type of stunt work done. I can't thank you enough.

Michael Neel,

Graduate Student, SDSU, Theater, Film, and New Media