"Who's this asshole?"

Clint Eastwood as Secret Service Agent Frank Horrigan, In The Line of Fire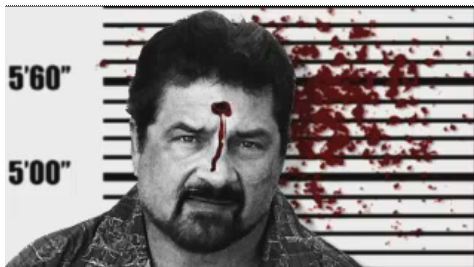 Plays Well with Others
Great at Taking Direction
Kills On Command
Will Die for You
Surprisingly Funny
Attitude of Gratitude
I have beaten Tom Cruise to a pulp, manhandled Brad Pitt, been shot at point-blank range by Kiefer Sutherland and had my head crushed in a vise by Joe Pesci as Martin Scorsese screamed "Blood! More effing blood!"
I've been a Star Trek alien, a comic book hero, a prisoner and prison guard, a clown, a thug, a sailor, soldier, spy, and a hottie in a sexy red halter dress. (Ok. Maybe 'hottie' is a stretch.)
I've helped Jamie Fox walk on the ceiling, stood up to Woody Harrelson, (it didn't end well for me) and let Sly and Chuck use me as a heavy bag. I've been hit by cars and wrestled a Bengal Tiger.
I've crashed cars and motorcycles, been set on fire and drowned in the ocean. I've been thrown off cliffs and buildings, killed a hundred times … and have returned those favors to many.
I'm extremely fortunate to have built an exciting career in television and film both in front of and behind the camera. My life is filled with adventures and characters I never imagined while growing up in a small Los Angeles suburb. If you'd like to discuss an upcoming production or talk more about my exploits, just drop me a line through Facebook or this website.
Until then, Go Forth and Keep A Good Thought!